You want what's best for your child, both today and long-term. You want to understand why your child is so bubbly at home and then so silent outside.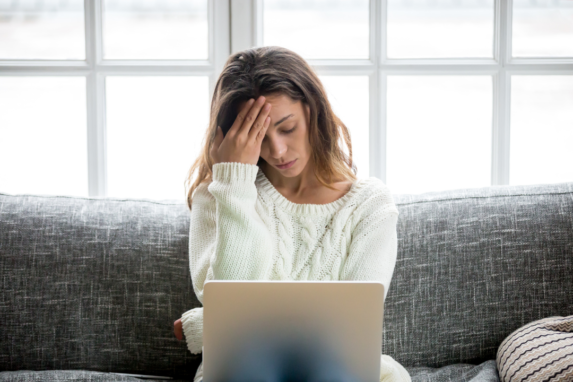 You wish to help your child, but find yourself feeling lost and overwhelmed—unsure of what steps to take.
You know that your child is scared of talking and you have heard of the word Selective Mutism.
You are not sure what to do, or there are long waiting lists as well as not many professionals with experience in this field.
It's clear you may find yourself feeling helpless and unable to sleep at night, worrying about your child and unsure how to help him/her.
The online Selective Mutism Course for parents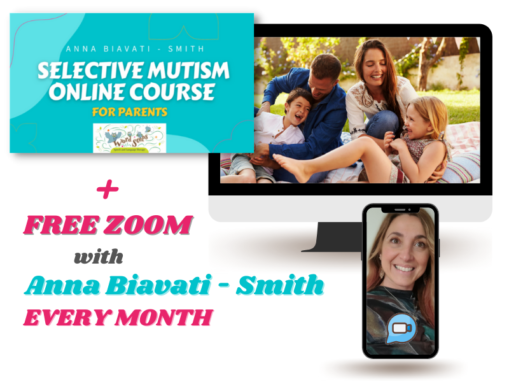 I've experienced the heartbreak of having a child in the family struggle to communicate, which is why I'm focused on creating more accessible programs.
The course is divided into seven sections called:
The course also includes:
The whole course has a total value of £1.500 but it's yours for 127£
Recent reviews (2) ★★★★★
If you have already purchased the course,
login here
Reviews
This is an impressive piece of work which is already so useful to us on a daily basis. My overall feedback is extremely positive for two main reasons: – I feel that watching videos is much easier, pleasant and understandable than reading a book – If I had already heard about most topics / tools, I did not know all of them and above all, I really appreciated having everything in one place with some structure around the different topics. I feel that I understand much better how each part is related to another. I noted the following positive points: – the 6-hour course was broken down into mini-videos which is much more convenient if you want to watch it into different sessions or if you want to re-focus on one specific topic later on – the duration of each video is available, you know how long it is going to last before you start it – Anna's tone of voice was very calm and pleasant, she was speaking slowly and clearly, and the music behind was nice too, so nice to listen all along – videos integrate key messages written on screen and/or illustrating pictures, it makes the videos more dynamic – the addition of quizzes really help to better understand more complex topics such as CDI / VDI – the addition of pdf documents to complement videos to be able to print key messages or to ease the implementation of tools with the kid (ie bravery chart) – the addition of videos with different stakeholders such as Laura Newman adds a lot of value – the possibility to make steps appear "complete" to be able to visualize our progression – the fact that we are moved to the next video automatically once we press on the "complete" button is very convenient

"This is an excellent, informative course for parents like me. A great starting point to understand a condition that is so often misunderstood. You can see the time and effort that has gone into this, and I would recommend this to any parent who needs support with SM. The fact that it is broken down into sections make it easy to navigate and find the information you need. A great online resource!"