I Can't Do That, YET: Growth Mindset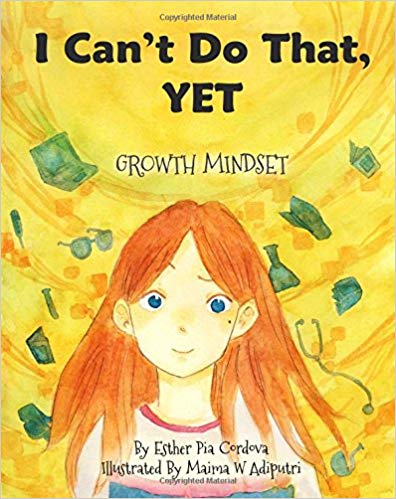 Enna is a girl who doesn't believe in herself and often utters the phrase "I can't do that!"
One night in a dream she sees all the possible future versions of herself, discovering that she can be any of those versions with time, knowledge and dedication. She develops a growth mindset throughout her journey and instead of saying "I can't do that," she learns to say "I can't do that YET!".
Everyone who enjoyed The Most Magnificent Thing, Giraffes Can't Dance, and The Girl Who Never Made Mistakes will also enjoy I Can't Do That, YET.
Perfect for children ages: 4, 5, 6, 7, and 8- but there is something valuable in it for kids of all ages and adults.