The Girl Who Never Made Mistakes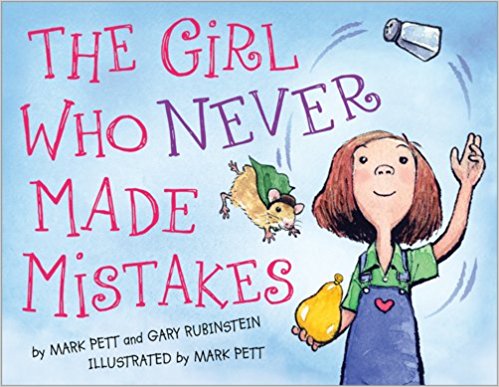 "Beatrice offers a lesson we could all benefit from: learn from your mistakes, let go, laugh, and enjoy the ride." —JENNIFER FOSBERRY, New York Times bestselling author of My Name Is Not Isabella
Being perfect is overrated.
Beatrice Bottomwell has NEVER (not once!) made a mistake. She never forgets her math homework, she never wears mismatched socks, and she ALWAYS wins the yearly talent show at school. In fact, the entire town calls her The Girl Who Never Makes Mistakes!
One day, the inevitable happens: Beatrice makes a huge mistake in front of everyone!
But in the end, readers (and perfectionists) will realize that life is more fun when you enjoy everything–even the mistakes.