ANNA BIAVATI-SMITH
Speech and language therapist for children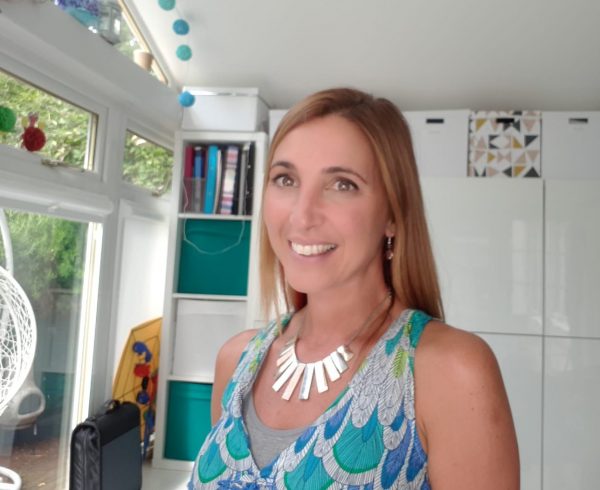 Welcome to Wordsteps, my name is Anna Biavati-Smith and I am a private Specialist Speech and Language Therapist based in Edinburgh.
I have a lovely therapy room where you can come and feel relaxed with your child, and my aim is to play and make your child feel at home because this will help your child to find it easier to transfer skills they were learning in therapy
 I aim to empower not only the children that I support but also their parents and involved professionals.
Get in touch!
Do You have concerns about your child's communication? Fill one of these questionnaires we'll discuss your concerns. I will provide you with action steps, evaluate if therapy is needed and guide you through this time of uncertainty
Just a few words about WordSteps
As a Specialised Speech and Language Therapist I am here to support you in understanding your child's communication pathway and help you.
Here is what I can offer:
Here you can find some useful books or toys to play with together with your child to improve communication and work and play with fun.
Take a look and see what I suggest:
I like writing new articles, keeping you updated with activities, methods, ideas and much more.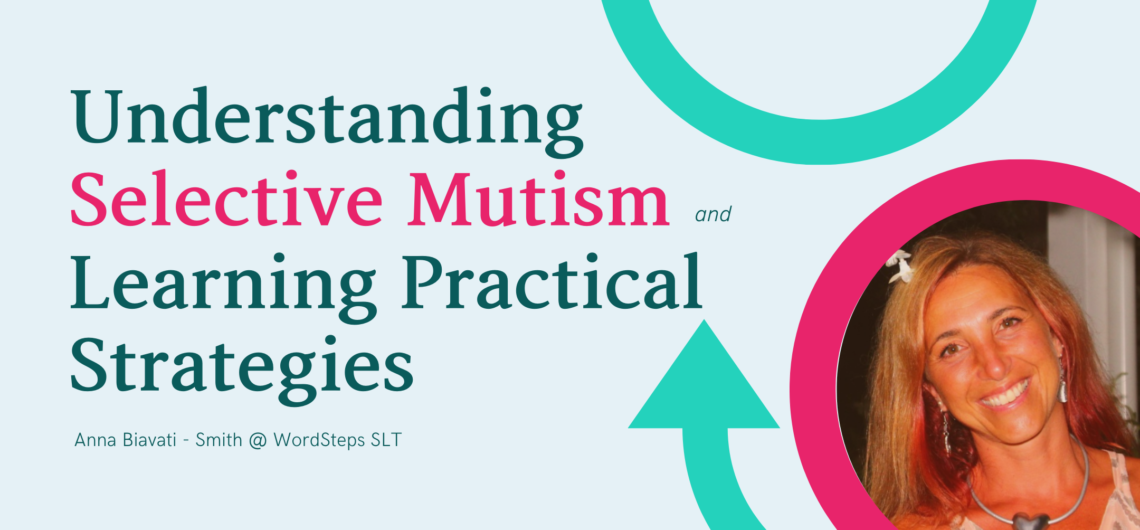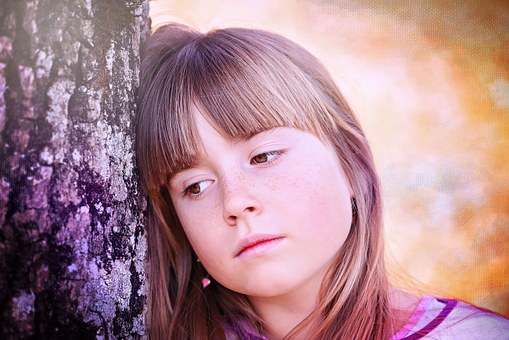 I get emails on a daily basis and see posts in Selective Mutism Facebook groups from parents trying to help their children with SM in social situations, at school, with family, with friends, etc. and I have SO MUCH insight to offer, SO MANY strategies to teach that helped so many children become verbal in all situations and overcome SM. It is my passion to help other parents like you who have children struggling with Selective Mutism. I frequently speak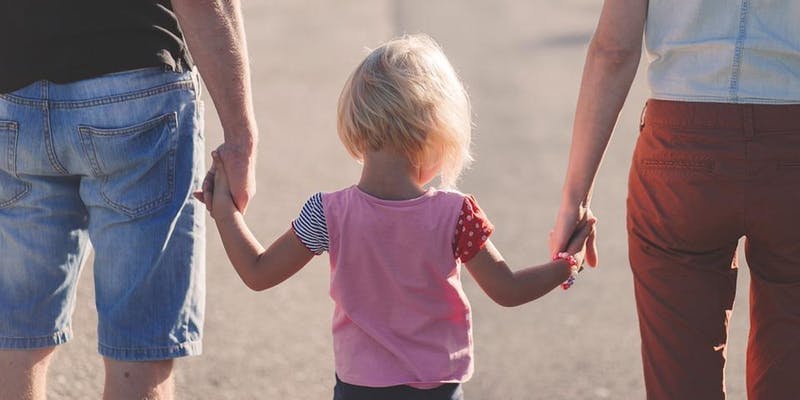 For parents and professionals who wants to understand and help children and teenager that don't speak in some situations or with some people. There is a reason for that, and it's called Selective Mutism. Through practical techniques we will find how to help them quick and now, to find their voices. Book your ticket or spread the voice and share this event: someone may be suffering of selective mutism and doesn't know how to find a way out. Thanks! More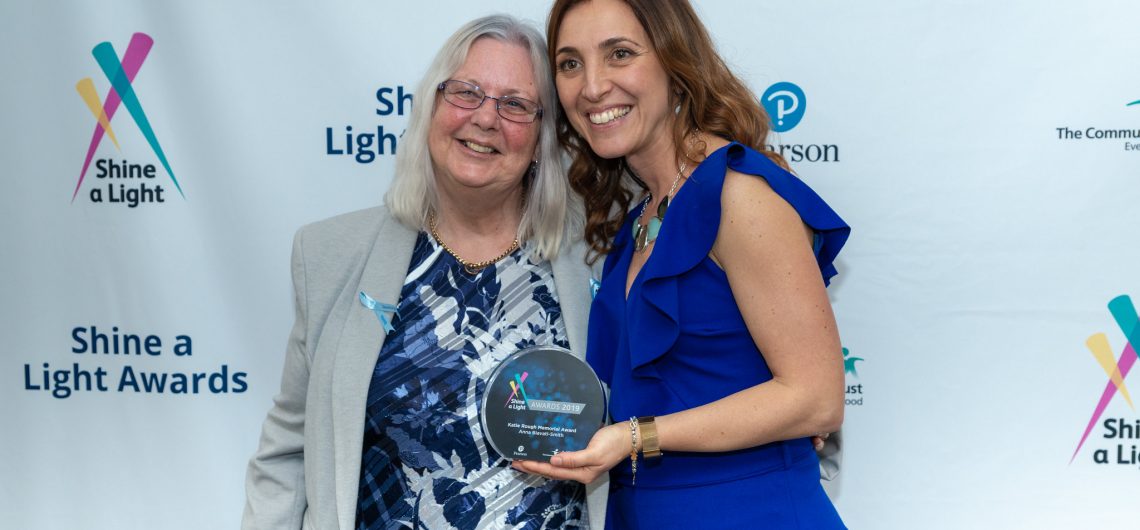 I have always had a passion for communication, and as an SLT I specialized in SELECTIVE MUTISM. I support families, write blogs, make videos, raise awareness… and in 2018 I started with training around Scotland. I would have never imagined being nominated for an award. They were looking for an individual or organization in the UK who have an excellent plan in place to support children and young people with speech, language and communication needs (SLC/N), or have adopted a fresh and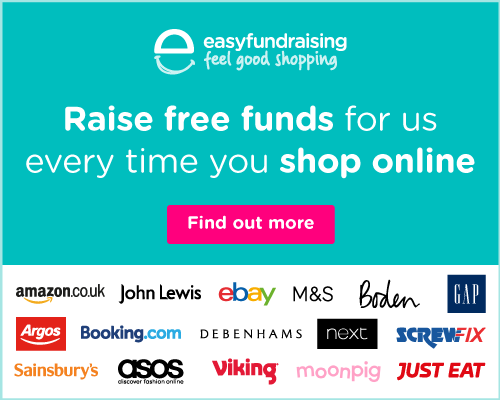 I am a very proud mum as I have a son who is nearly 16 and NEXT year he is going to Ecuador to help build a community. He is so enthusiastic and he knows that it is going to be a hard task but very rewarding too. However, it costs a lot and he wants to RAISE money, CAN YOU HELP? He hs subscribed with EASYFUNDRAISING, and it will NOT cost you anything, you just need to buy via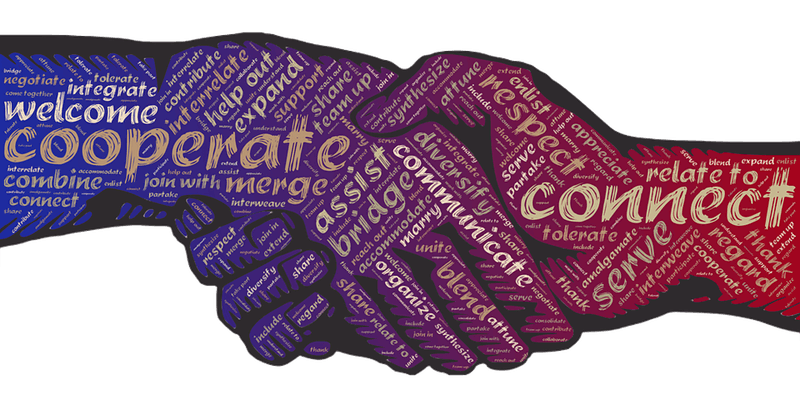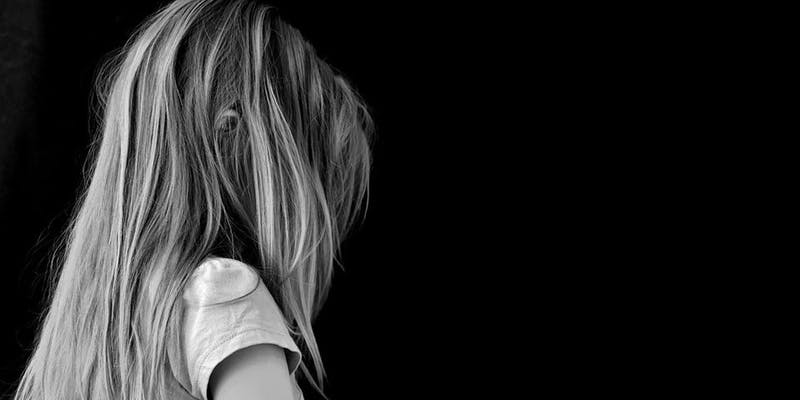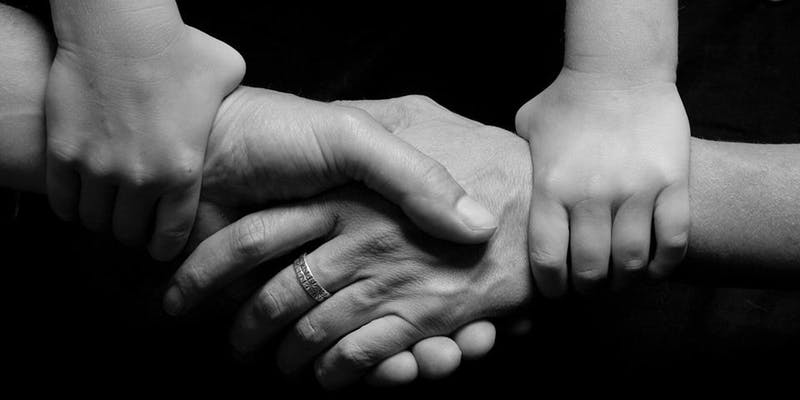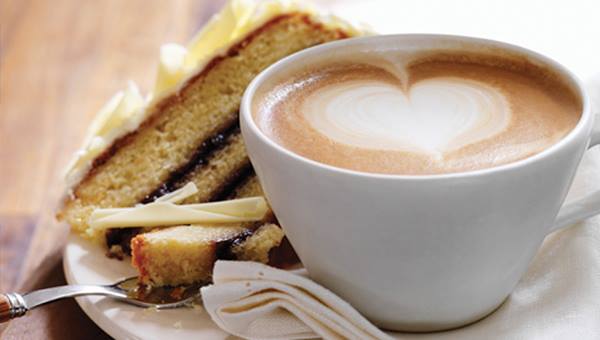 On the 26th of October from 9am to 2pm at 59 Polton Vale, Loanhead, you are invited to a Selective Mutism Coffee event check facebook event here Come and learn more about anxiety in communication. Fundraiser event, with prizes and nice cakes!! There will be a lot of nice prices so please feel free to invite other friends http://www.selectivemutism.org.uk Let me tell you about Selective Mutism. (SM) is an anxiety disorder which prevents those affected from speaking in certain situations,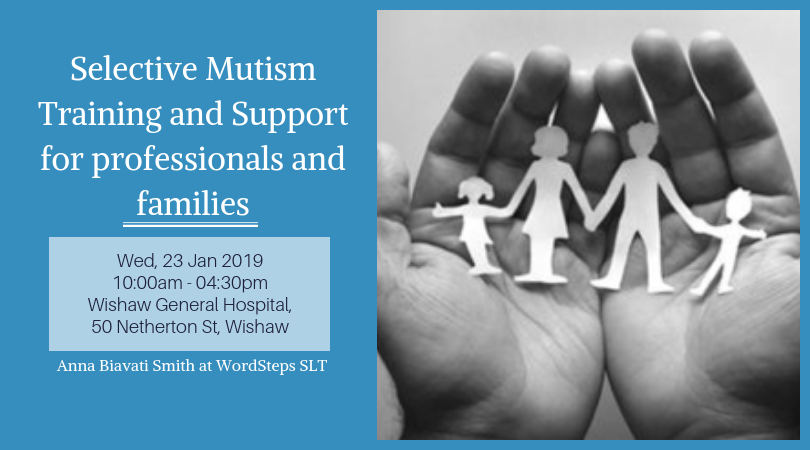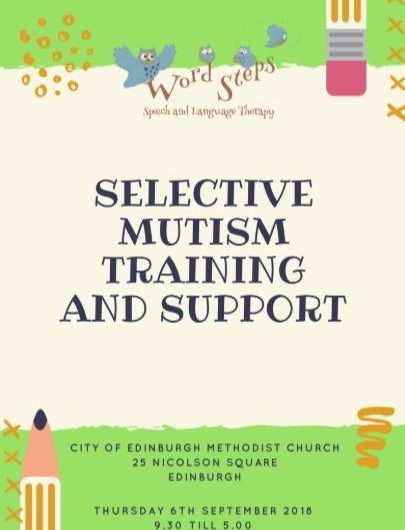 Learn by watching all my practical tips how to support your child with all aspects of communication
How to help your child speak clearly
Contact me for my step by step approach for supporting parents, carers and professionals.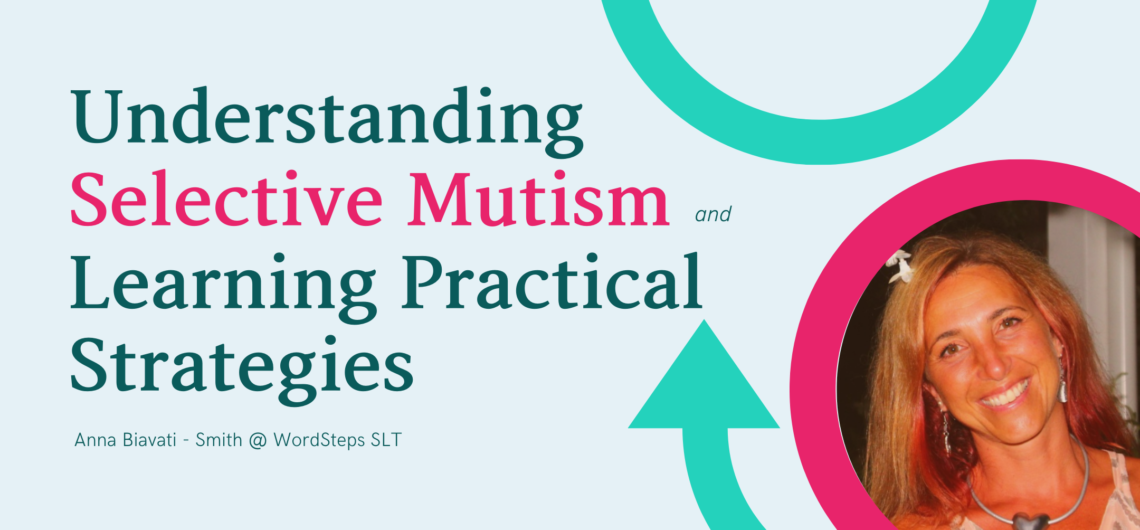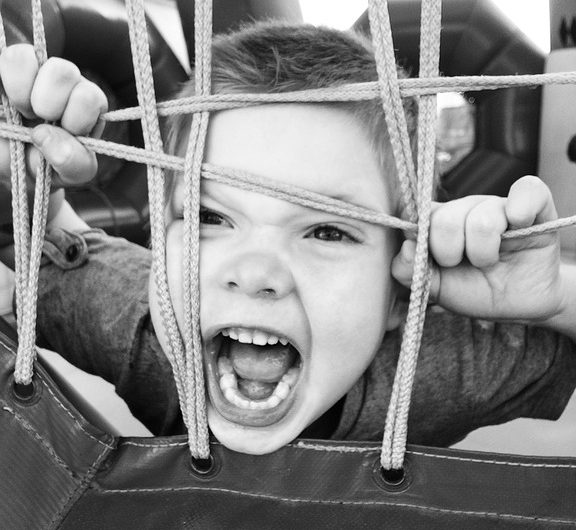 One mum posted on facebook something about their child being quite aggressive: screaming, shouting, biting (just before going to school) and she wondered if there was a link with SM or was this just bad behavior? SO I THOUGHT OF SHARING MY ANSWER What you are you are describing it is really normal generally for a child of her age, and for a child who has anxiety. Anxiety doesn't mean that the child is going to only feel sad or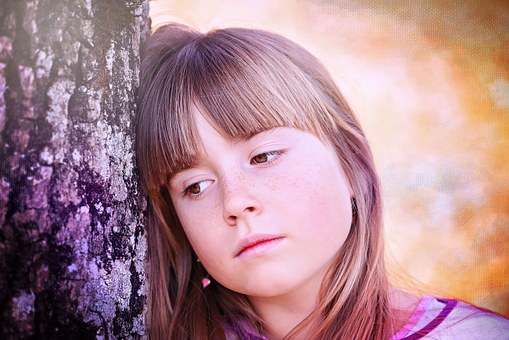 I get emails on a daily basis and see posts in Selective Mutism Facebook groups from parents trying to help their children with SM in social situations, at school, with family, with friends, etc. and I have SO MUCH insight to offer, SO MANY strategies to teach that helped so many children become verbal in all situations and overcome SM. It is my passion to help other parents like you who have children struggling with Selective Mutism. I frequently speak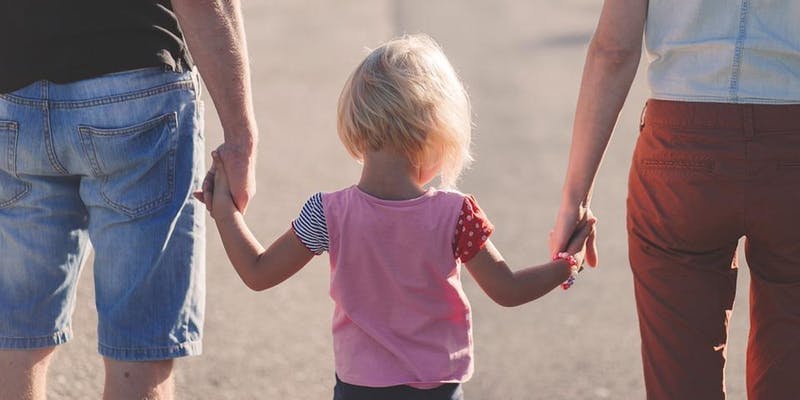 For parents and professionals who wants to understand and help children and teenager that don't speak in some situations or with some people. There is a reason for that, and it's called Selective Mutism. Through practical techniques we will find how to help them quick and now, to find their voices. Book your ticket or spread the voice and share this event: someone may be suffering of selective mutism and doesn't know how to find a way out. Thanks! More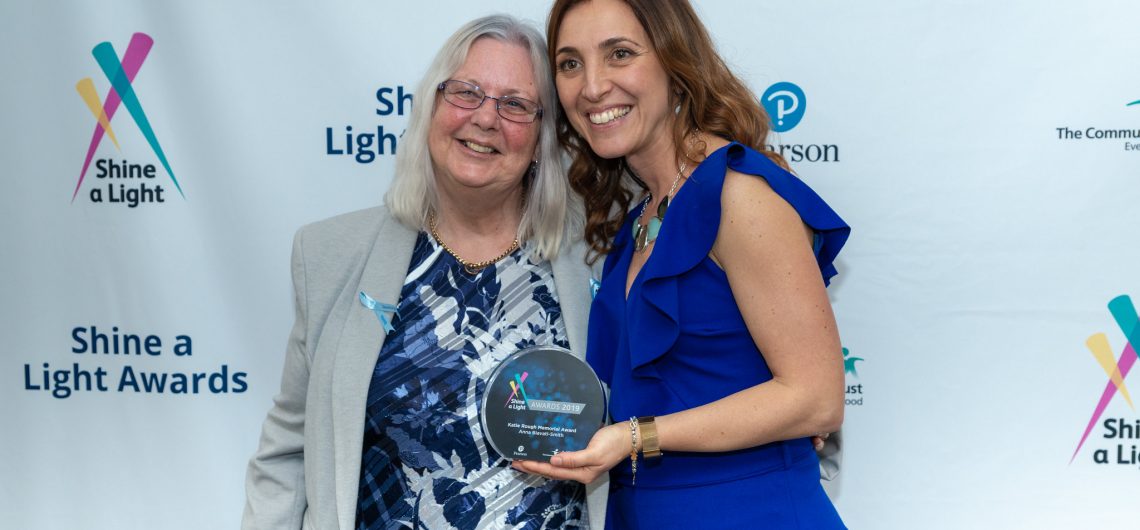 I have always had a passion for communication, and as an SLT I specialized in SELECTIVE MUTISM. I support families, write blogs, make videos, raise awareness… and in 2018 I started with training around Scotland. I would have never imagined being nominated for an award. They were looking for an individual or organization in the UK who have an excellent plan in place to support children and young people with speech, language and communication needs (SLC/N), or have adopted a fresh and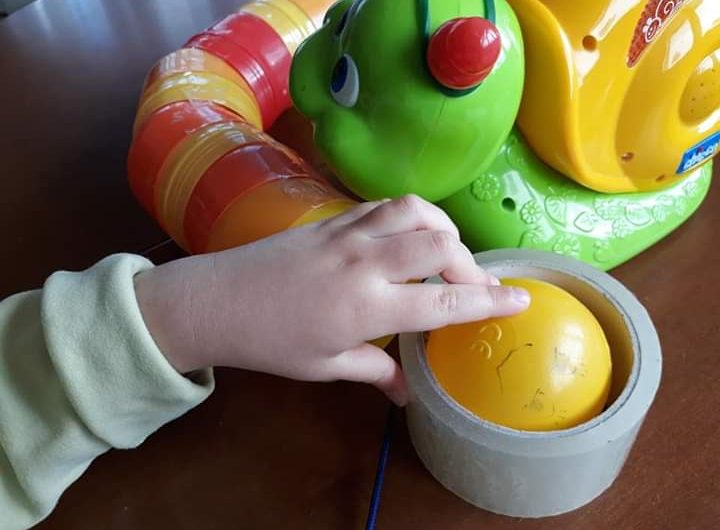 I'm always looking for new games and activities to stimulate my little patients and for me playing is fundamentally important. In this article, I will explain the connection between game and language acquisition and stimulation. Children need to play with someone they do not new games. So let's invent them, create them from what we already have at home. This space wants to be a stimulating occasion especially for parents to find the time – which is of quality –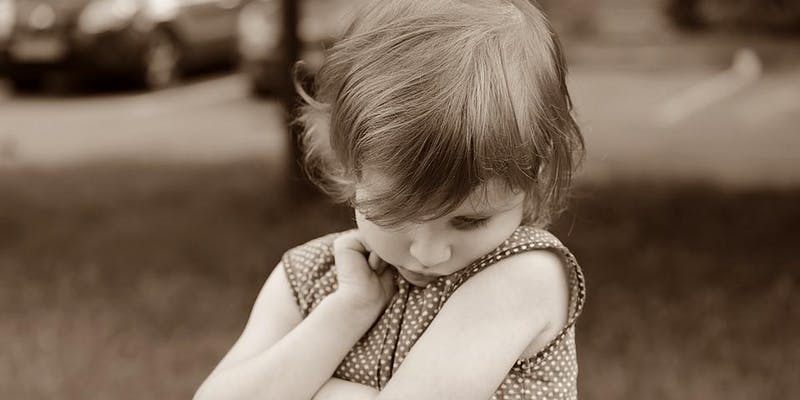 Come and find more about Selective Mutism, open to everyone Consistent inability to speak in certain situations is usually li About this Event Is your child a chatterbox at home, but he/she stops speaking at school? Or do you have a child at your school or nuresry that does not speak there? Consistent inability to speak in certain situations is usually linked to a specific phobia of talking which, if mishandled, can become increasingly entrenched and difficult to overcome. It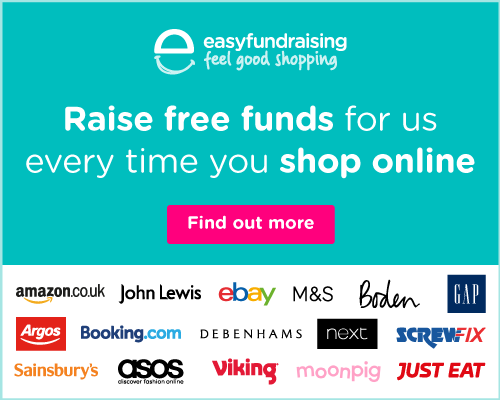 I am a very proud mum as I have a son who is nearly 16 and NEXT year he is going to Ecuador to help build a community. He is so enthusiastic and he knows that it is going to be a hard task but very rewarding too. However, it costs a lot and he wants to RAISE money, CAN YOU HELP? He hs subscribed with EASYFUNDRAISING, and it will NOT cost you anything, you just need to buy via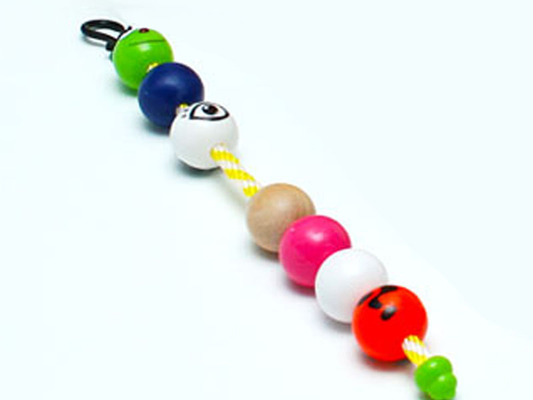 A couple of years ago, I was looking for a new tool to help my clients who had Language delay and I came across Expanding Expression Tool Kit™ or EET. I was so impressed with it. I have now been using this tool for a while with many children. I highly recommend this product for all speech and Language Therapists and teachers.  The possibilities are endless with this tool! It was developed by Sarah L. Smith, M.S. CCC-SLP. It has seven color-coded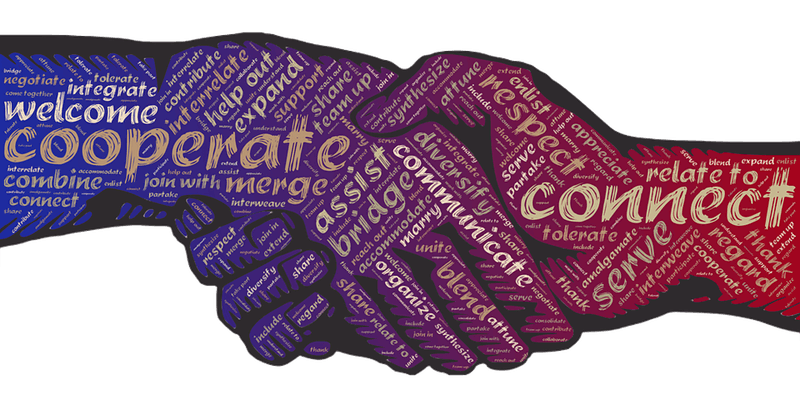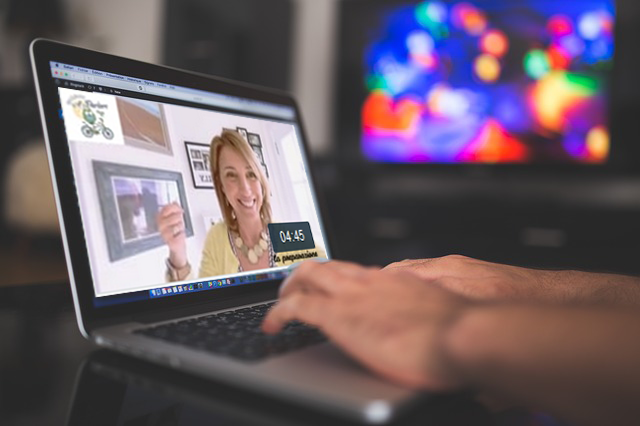 "Children learn as they play. Most importantly, in play children learn how to learn" - O.Fred Donaldson